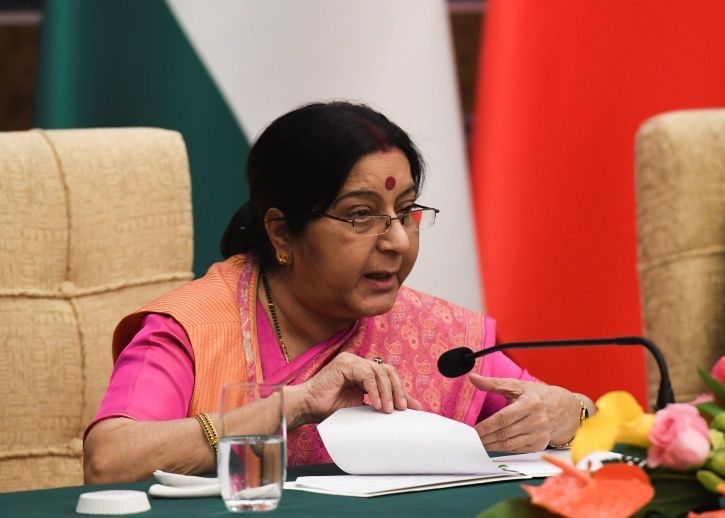 It's no surprise that Sushma Swaraj is a people's person. She will always come to your rescue, no matter where you are and will promise to solve your problems with one press of a button.
The ever-responsive external affairs minister recently promised to help an Indian pilgrim, after he and his wife were put in separate batches for their Kailash Mansarovar Yatra. Holding the computer responsible for the error, Swaraj promised to help the man out.
Also read: Man From 'Indian Occupied Kashmir' Asks Sushma Swaraj For Help, Gets Savage Reply & A Solution
In his tweet, the man said that he and his wife had been selected to undertake the Kailash Mansarovar Yatra but had been placed in separate batches, and his wife would find it difficult to do the yatra alone. He then reached out to Swaraj to voice his dilemma.
Swaraj promptly offered her promise to help him and his wife out. People were charmed by the minister's witty reply.
Also read: 'Matchmaker' Sushma Swaraj Looking For A Suitable Boy For Pakistan Returned Geeta
If you have legit queries or problems that concern you as a citizen of India, you can always bank upon Swaraj to help you out.
source:-.indiatimes.