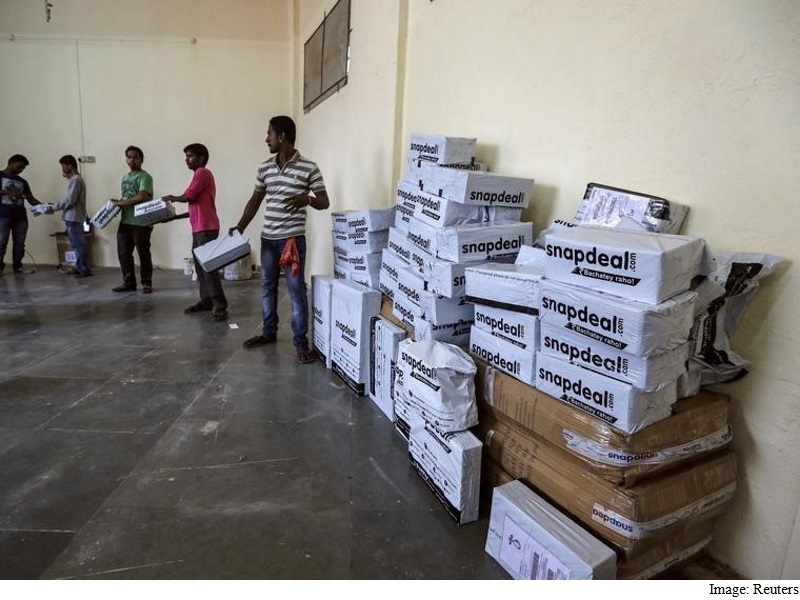 For online stores, such as Amazon, Flipkart, and Snapdeal, affiliate marketing – where they pay a commission to sites that send them shoppers – is a long established concept. Companies like Amazon made it the norm in the US, and it's common in India too. And both here and elsewhere, a secondary industry of websites whose business model revolves around affiliate marketing has grown and become a big business opportunity. But Snapdeal seems to be changing the rules of the game by lowering the commission it pays on one of the biggest categories in India e-commerce – mobiles.
As a result of this, many of the biggest sites in this space have decided to get together and cut off traffic to Snapdeal, industry insiders told Gadgets 360. We checked on some well-known coupon sites, such as Couponraja, CouponDunia, and saw that these sites either don't list products from Snapdeal, or at least aren't listing phones on Snapdeal. It's reminiscent of the war between offline and online retailers – offline stores faced a lot of difficulty thanks to online sellers offering lower prices, which led them toform unions to ban e-commerce stores.
(Also see: Where's my Warranty? The Growing Perils of Shopping Online in India)
We spoke to some of the companies involved – most coupon companies are affected by Snapdeal's changes, but they're still making money on other categories of products, and are hoping to directly change the company's affiliate policy, so they weren't willing to speak on the record. Even off the record, what we learned mostly came from very guarded answers, but it was enough to paint a picture. On the other side of the story, Snapdeal – and also Flipkart, and Amazon – declined to comment on affiliate partners.
The facts we were able to put together do paint a picture about this issue though. For one thing, Snapdeal has lowered its affiliate payments, and is one of the lowest payouts for mobile phones today. If affiliates refer a new customer, Snapdeal offers 3 percent of the sale as a commission; for existing customers who have bought something on the website already, the payout is 1 percent, for up to 2,500 customers a month, and after that, the commission drops to just 0.1 percent.
Cashkaro has sent press releases stating that it drives 7,000 transactions (across sites and categories) in a single day, or around 210,000 transactions in a month. Based on this, it seems likely that the larger sites would typically drive more than 2,500 sales to Snapdeal in a month, so the payout for them is just 0.1 percent.
If you drive the sale on the Snapdeal app instead, the number is a whopping 4 percent, but one of the couponing sites executives we spoke to told us on the condition of anonymity that the app funnel is more complicated, as the user may not already have the app installed, and on being taken to the app store, then the user is much more likely to cancel the whole exercise than to go through with the sale.
On the other hand, Amazon pays 4 percent on all qualifying purchases (where the customer clicks on a link, comes to the site and adds the product in the same session, and completes the purchase within 89 days) for all consumer electronics. And for Flipkart, the number is 2 percent for existing customers, and 4 percent if the purchase happens on the app, with no cap on the number of orders. For Flipkart exclusives, the number is lower – 3 percent for first time customers and 1 percent for new customers.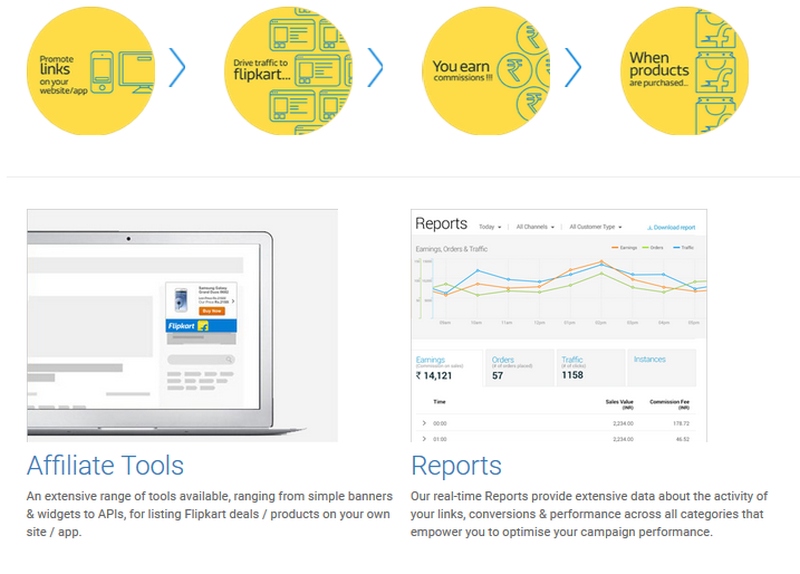 The figures that the big affiliates get can be a little different, as they can have their own agreements with the e-commerce stores, but the general trends are similar, one person explained to us. For example, another company's executive told us that it get a payout of 2.8 percent from Flipkart on electronics; it's lower than the number mentioned for affiliates on the website, but he explains that the company gets slightly better commissions on some types of products. However in the case of Snapdeal, he confirms that the payout is now just 0.1 percent even for his company. In short, Flipkart pays 20 times more than Snapdeal as a commission, and Amazon pays 40 times as much. With such a discrepancy, it starts to become clear why the coupon sites appear to have banded against Snapdeal.
"A lot of the online shopping that happens in India only takes place because of discounts," one such company executive told us on background. "If Snapdeal is going to cut the payoff by such a huge amount, then why does it make sense to drive their business? They're a huge part of the ecosystem, so no one is openly talking about this, but all the top companies are hurting from Snapdeal's decision, and we have been lobbying them for months now."
Another person we spoke to who is also in the ecosystem told Gadgets 360, "some people have tried to cut private deals, but we believe we have more of a chance if we talk to Snapdeal collectively. I can tell you that Flipkart's revenues have shot up, but whether that will make the difference…"
However, others we spoke to say as long as Flipkart and Amazon don't follow Snapdeal's lead, it's not going to become a fault-line in the industry. "India is a very viable model to pre-qualify traffic," says Raj Ramaswamy, CEO and co-founder ShopInSync. "When there is competition [like in India] the cost of traffic gets higher. Affiliates pre-qualify traffic, so you're only paying for conversions."
At the same time, Ramaswamy says that he doesn't think the issue is one of profit margins. "Margin pressure is likely not behind this decision," he says, "because there are much better ways to address that issue. There will be some strategic reasons behind this decision. But another thing to remember is that these are not blanket terms. Most people will have their own deals." Each of the companies gets a deal that's similar to the public terms but as Ramaswamy points out, this is something that is negotiable, and each company can potentially get a better deal from the e-commerce sites.
Looking at the international perspective though, it's clear there is precedent for this happening around the world. In the US, Amazon has over the years significantly reduced its payouts – looking at the Internet Archive, you can see that the rate was typically around 15 percent in many categories even in 2012, but now it's down to 4 percent for electronics, and just 1 percent for video game consoles. The highest commission is on game downloads, and Amazon Coins, both of which pay 10 percent; Amazon also cut ties with affiliates in many states in the US to avoid taxes.
One thing that became increasingly clear, when talking to the people involved, is that the model has to evolve beyond just finding the best deals, and by doing this, the companies will be able to offer something unique as well. "Discounts are a race to the bottom, and there's no future in that, we want to offer some real value beyond just the deals," one person says. "Benefits and discounts will peter out," adds Ramaswamy, "and it's the convenience that keeps you shopping online. So affiliates also have to offer more than just discounts."
Disclosure: Gadgets 360's e-commerce marketplace could be considered a competition for the likes of Snapdeal, Flipkart, and Amazon.
[SOURCE:-gadgets.ndtv]