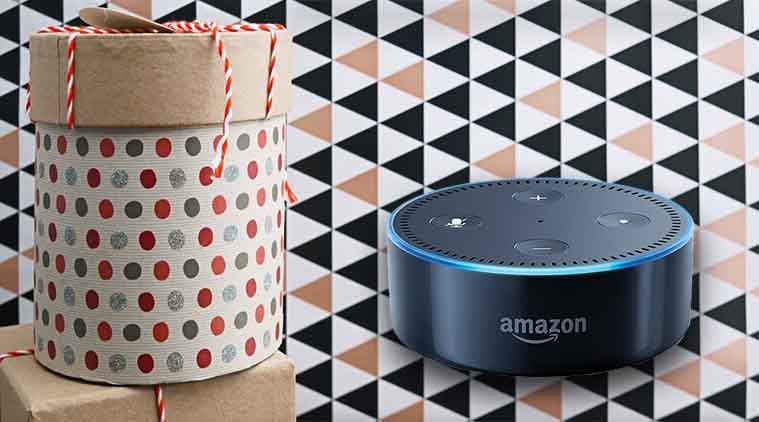 Mother's day is almost upon us and if you are yet to figure out what to gift her, here are some gift ideas from the mobiles ecosystem or some useful gadgets on a budgetthat you can buy for her to make her feel special. However, if your mom is tech savvy or if you want to be a bit more adventurous and get her up to speed with all modern technology that the youth of today swears by, here are five options you may want to consider. I will also add my two bits on how to try and convince her to actually use these products.
Google Home Mini/ Amazon Echo Dot (Rs 4,499)
Correct me if I am wrong, but all mothers love giving instructions to their children throughout the day, irrespective of the child's age. So how about gifting her a product whose sole purpose of existence is to take instructions and follow them diligently. Two products come to mind straight away – Google Home Mini and Amazon Echo Dot. These personal assistants may be in their infancy currently but are capable of doing a bunch of useful things already like playing music, reading out the news, providing traffic report, making phone calls, sending SMS, shopping and more.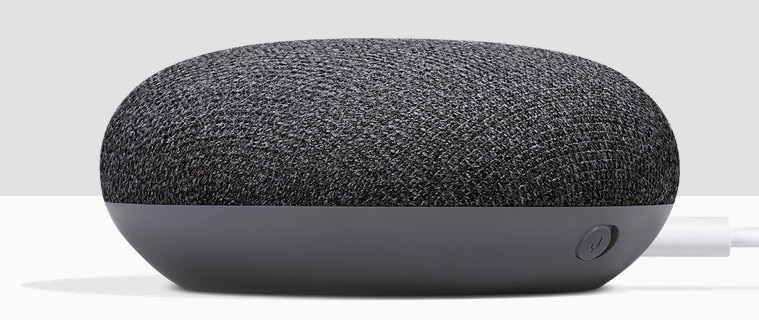 Google Home Mini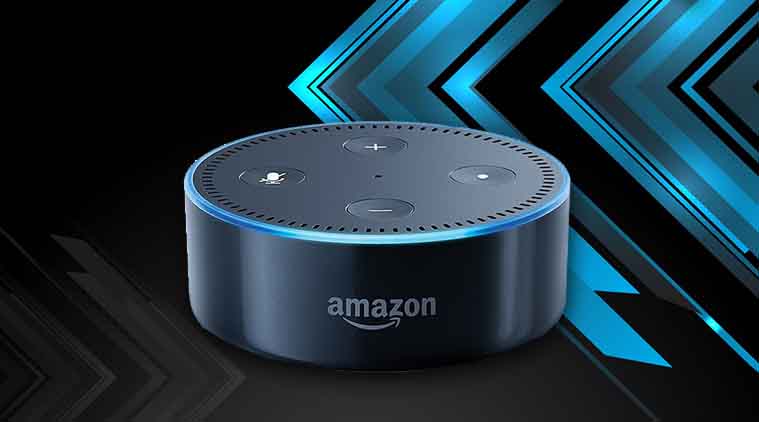 Amazon Echo Dot
Can't guarantee the same about her children but these assistants are only expected to get better from here. Just set it up for her, show her how to use it and she is bound get hooked on to it. And why wouldn't she? You have practically (well, virtually) gifted her that obedient child that every mom desires. Ok Google/Alexa, over to you.
Saregama Caravaan (Rs 5,990)
This product will require no selling if you utter these four magic words – five thousand old songs. Period! And that's exactly what this device is about – a portable digital music player with in-built stereo speakers that comes pre-loaded with 5000 evergreen Hindi songs. You have got everything here from Kishore Kumar hits to R.D. Burman to Lata Mangeshkar and also entire Ameen Sayani's Geetmala countdown show spanning decades. Some of this may be Greek to some of you, but your mom will understand. And that's what matters.
Saregama Caravaan
Add to that an FM tuner and the capability to play your personal collection via a USB drive or stream it over Bluetooth from your phone, if 5000 songs aren't enough or if she is in a mood to sway to Yo Yo Honey Singh or Despacito.
Amazon Kindle/ Paperwhite (Rs 5,999/ Rs 10,999)
Moms love few things in life more than creating space in the house so that they can fill it up with something else. If she is into reading, how about you transfer most of her physical books into an ebook reader like a Kindle and create some space. Reading an ebook on a Kindle is the next best thing to reading an actual book because of its paper-like, glare-free screen and e-ink technology. What's more, it weighs more or less as much as an average book but is a lot slimmer. What's even better is that you can adjust the font size to suit your mom's comfort level. If your mother is into the habit of reading at night before going to bed, ideally opt for the Kindle Paperwhite. It has an adjustable screen light that makes reading very comfortable irrespective of the quantum of ambient light.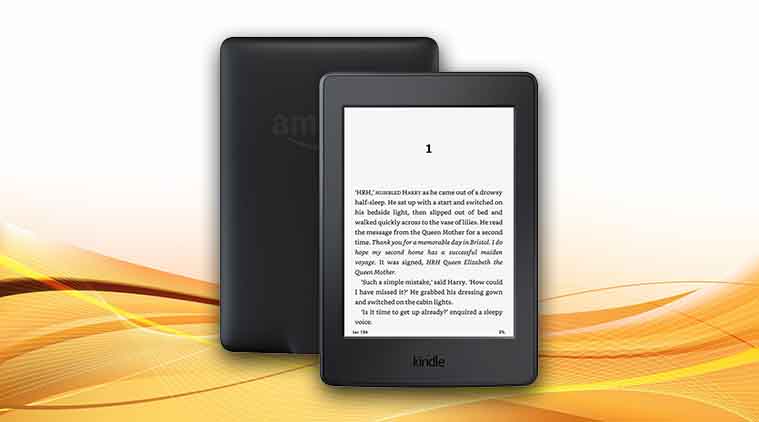 Amazon Kindle Paperwhite
iRobot Roomba Vacuum Cleaning Robot (Rs 19,900 onwards)
How about a device that helps her with the household chores! A vacuum cleaning robot is not exactly a new technology but hasn't seen as much adoption in this part of the world. We still rely on our maids to do its job. But these maids have an uncanny knack of taking long privileged leaves without notice at the most unexpected times. That's when this robot can come in handy. It will take care of the floor hygiene while your mom keeps herself occupied with more important things or getting accustomed to one of the gadgets in this list. Watching the robot unintentionally mess with your pets without doing any harm to them is an added perk. Choose one depending on your budget and size of the house.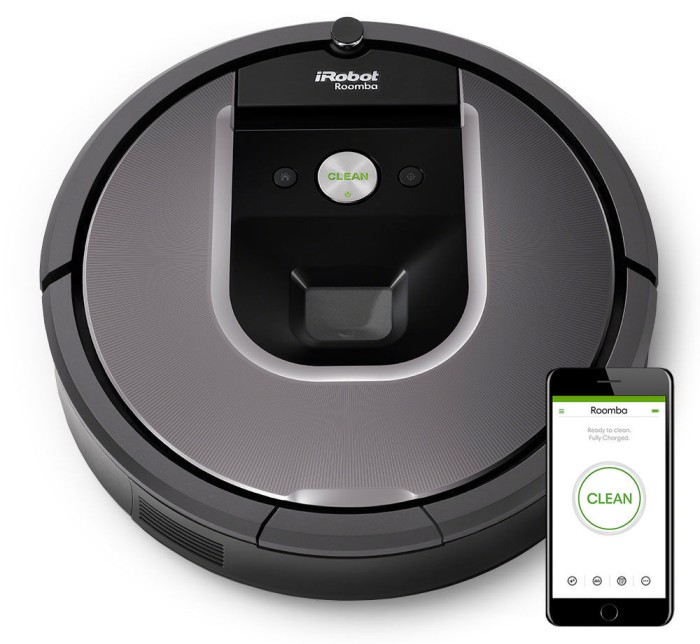 Roomba vacuum cleaner
Android tablet – Lenovo Tab 7 Essential/ Alcatel A3 10 – VoLTE (Rs 5,299/ Rs 9,999)
Tablet? What! Who needs an Android tablet these days? Fair argument but hear me out. Tablet is not the new age technology that I am looking to introduce the moms to. It's online streaming of their favourite TV programs and movies. And there's a slight ulterior motive in this gift, I must confess. I could have easily suggested a Fire TV stick or a Chromecast, but that requires a TV. And with the IPL on currently and the FIFA World Cup to follow, the bigger screens in the house are bound to be on sports duty for a foreseeable future.
Lenovo Tab 7
Now we do not want our moms to miss out on their daily dose of entertainment, do we? Or it to clash with our daily dose of sports entertainment, more accurately. Enter services like Hotstar, Sony LIV, Voot, Jio TV and more. Yes, she can consume that content on her smartphone too but the phone screen can be a tad too small for this. Hence a tablet. You can either opt for a simple 7-inch option with Wi-Fi like the Lenovo Tab 7 Essential or go for one with a bigger 10-inch screen with Wi-Fi + 4G options like the Alcatel A3 10 – VoLTE. Don't forget to load it up with aforementioned apps before introducing your mom to her new personal entertainment screen.
Hint: If she refuses to let go of the TV remote, you can make the tablet your personal entertainment screen to stream the matches live. Either ways, it's a win-win situation.
source:-indianexpress.