Ketan Jorawadia, the man who saved two girls in Surat coaching class fire
In a tragic incident yesterday, at least 20 people were killed and several others injured in a fire at a coaching centre in Sarthana area in Surat, Gujarat.
The coaching centre was located on the third and fourth floors of the Takshashila Complex and the fire caused much destruction.
However, during the tragic incident one brave man won many hearts across social media for his selfless act. Ketan Jorawadia is going viral online for trying to help students get out of the building safely, after he had managed to stand on the ledge of the building.
A Twitter user shared the picture of the boy online with the caption, "This boy is Ketan Jorawadia. He is the same boy who saved at least 2 girls from falling in Surat coaching fire. He could have easily saved his life. The fire & smoke was scary, instead this boy stayed at the 3rd floor & saved 2 girls from falling. Salute Ketan. You redefined bravery!"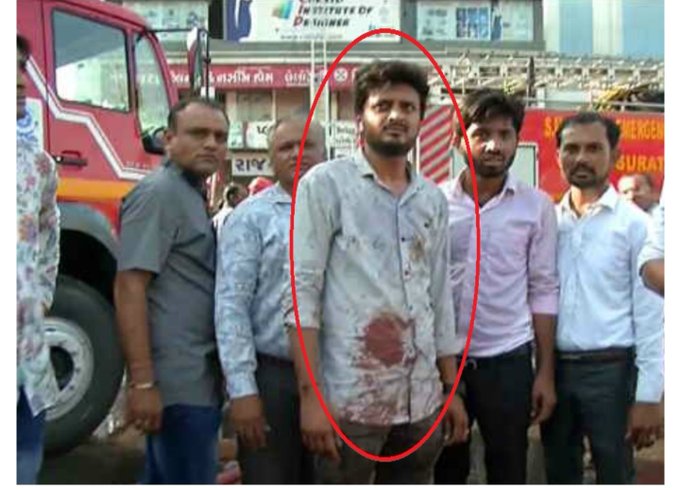 And he truly did. Even the internet can't stop praising the man for his brave act.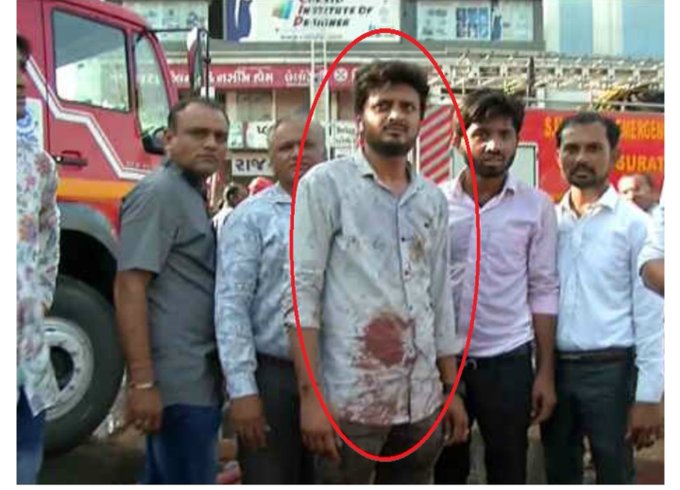 According to reports, the students of the coaching centre were rushing to jump down the building to save their lives from the blaze. But many were falling down the building during the attempt.
Ketan apparently went to the third floor of the building, without any fear for his life, and started helping people and managed to save at least two girls from falling.
According to Chief Minister Vijay Rupani, at least 19 students have died in the fire, but Deputy Chief Minister Nitin Patel has put the figure at 20.
["source=indiatoday"]