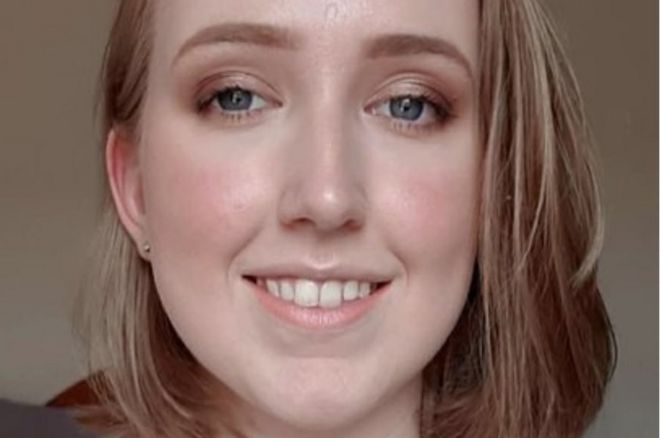 What are the options when A-level grades are not what you were expecting for your next step?
Teenagers across England, Wales and Northern Ireland find out on Thursday whether they have got into the university of their choice – but not all will be successful.
"I didn't intend to apply to university through clearing, I just unfortunately didn't get the A-level results I needed to get into my original choices," says Ellie Clarke, 21.
Ellie says she didn't want her A-levels to hold her back from going to university, so she decided to use clearing and get a place that way.
"I don't think anyone enjoys not getting the grades they wanted, and it's not fun having to ring around universities trying to find a place on a course you like."
Although Ellie found the situation she was in stressful at the time, she says it's definitely not the end of the world – she was offered a place at the University of Derby, has just graduated with a BSc in Human Biology and is now heading off to Warwick University to study medicine.
A-level results 2018: Teenagers achieve rise in top grades
A-level results 2018: We answer your questions
What's new about this year's A-levels?
What's the best way to approach clearing?
Clearing, which is run by the admissions service Ucas, is the way that universities and colleges fill any places they still have on their degree courses, and allows would-be undergraduates to see which courses still have places remaining.
If you're using it this year, Ellie suggests: "Do some preparation beforehand – I made sure that I had read through the clearing application process so I would be able to get started making phone calls straight away, without having to look up how the whole process works.
"Importantly, I'd tell people that while not getting into any of your choice [of] universities feels like the end of the world at the time, it's going to be OK.
"Stay calm, do your research on the courses that are available, so you don't jump into a course you don't like just for the sake of getting into university."
Amanda Ng, 21, who also secured her degree place at the University of East Anglia (UEA) through clearing, says: "Don't be scared about entering clearing.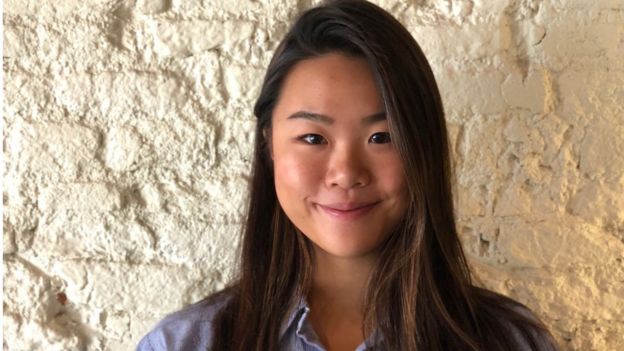 "The process is designed to help you choose the best university for you. There are still many great universities with places available in clearing."
Amanda narrowly missed out on her first choice of university after receiving four points fewer than she needed, and applied to UEA through clearing, after deciding that she didn't want to go to her second-choice university.
"I was anxious to officially decline the offer I had been given by my second-choice university, but the process of clearing was so easy it gave me confidence.
"I found it simple, fast and efficient and I was informed I'd received a place at UEA only a few days after I'd entered the process."
Where can I go for advice?
Students can sign into Ucas Track from 08:00 on Thursday 16 August to see their status. You can also follow Ucas on Twitter @ucas_online or on Facebook.com/ucasonline for up-to-date information.
For more information you can also call the Ucas customer experience centre on 0371 468 0468. Lines are open from 07:30 to 19:00 on Thursday, 16 August, 08:00 to 18:00 on Friday, 09:00 to 14:00 on Saturday 18 and 10:00 to 14:00 on Sunday 19 August.
Ellie says: "The Ucas website has a lot of good information about the clearing process, which is really worth reading and getting familiar with – it helped me to understand what I needed to do, and what would happen to make an application.
"There's also a lot of good information online from other people who have been through the process, which made things a little clearer for me."
For more general careers advice you can also call the Exam Results Helpline on 0800 100 900, which is run by the National Careers Service. It is a free service and is open from 08:00 to 22:00, seven days a week.
It is staffed by careers advisers and offers advice on sixth form, college, university and other education choices, skills, qualifications, and subject choices, resits and re-marks, gap years, vocational learning routes including diplomas, apprenticeships, careers and employment, confirmation, clearing, adjustment and funding.
What happens if I've done better than expected?
Ucas operates a system called adjustment for those students who get better results than expected and want to try to get a place at a more competitive university.
Candidates have a five-day window in which to show their application to universities.
If you don't find a suitable place somewhere else through adjustment, you remain accepted at your original choice.
What about not going to university?
University is not for everyone and, by not going to university, there is the added advantage of not accruing student debt.
Many people without degrees go on to pursue highly successful and lucrative careers – Sir Richard Branson, Lord Sugar and Kirstie Allsopp to name a few famous ones.
Some careers, such as accountancy, can be pursued with qualifications you study for while working. Apprenticeships are another possibility – vacancies are listed on the National Apprenticeships Service website.
John Cope, head of education and skills at the CBI, said: "University absolutely offers students a great next step but is by no means the only route to a higher-level education.
"There are a range of different options – a Higher National Certificate or Diploma, a foundation degree, or a "degree apprenticeship", with an apprenticeship offering the chance to gain both a qualification employers value and start earning a salary straight away."
NICEIC, which provides assessment and certification services for electricians, says the average salary for electricians around the country is £47,265.
Darren Staniforth, technical development manager at NICEIC, says: "The perception that you can only have a successful career if you study at university, is a false one.
"Students are increasingly taking an interest in trade industries – with apprenticeships becoming a much more enticing proposition."
If giving university a miss sounds right for you, websites like Not Going to Uni can offer suggestions of alternative routes you can take.
However, many professions, such as teaching and law, do require a degree and you could find that some doors are closed to you later in life – or are much harder to open – if you do not have one.
What about waiting until next year?
There is always the option of taking a gap year and reapplying for degree courses or apprenticeships this autumn.
A year out can be a chance to develop new skills which can all help when writing a personal statement or CV – volunteer work, travelling abroad or a working for a year are all options to consider.
In the longer term, it may be better to wait a year and go somewhere that is right for you, rather than make a hasty decision which you might regret later.
Your local further education college should be able to help with information about other routes to degree-level qualifications, such as foundation degrees and diplomas.
Remember – stay calm!
Whatever you decide, try to stay calm and make decisions when you've had a chance to think things through.
Amanda says: "I carefully talked things through with my family before I made each decision throughout the process.
"Remember to breathe deeply, remain positive, and take a moment before you make those calls – you're certainly not alone."
Ellie adds: "Don't worry – each university is amazing in their own way, so wherever you end up, you'll enjoy it."
source:-BBC