Introduction
Despite acquiring Motorola back in 2014, Lenovo didn't even slow down in churning new Android smartphones under its own brand name. One of the most recent phones in its arsenal is the budget friendly K-series, the Lenovo K6 Power.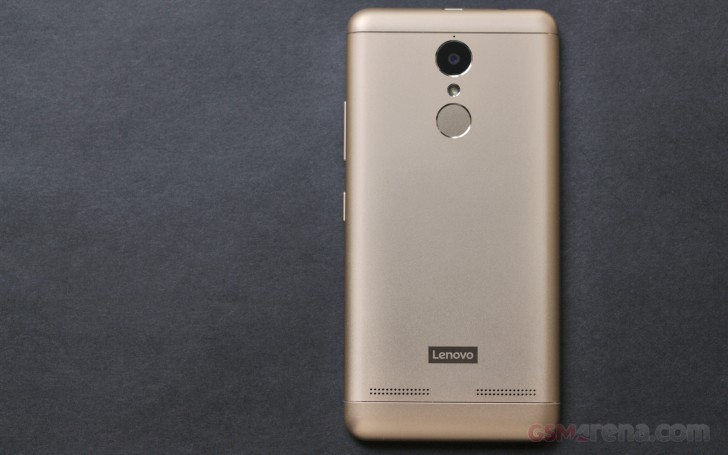 The K6 Power is the smaller of the two new K-series devices, the other one being the K6 Note, which we recently reviewed. The two are much the same, except the K6 Power has a smaller 5-inch display that should appeal to those who want something more compact.
Previously, though, going for a smaller phone also meant getting a smaller battery, but that's not the case with the K6 Power, which has the same 4000mAh battery as the larger K6 Note. And that's really the main feature of the phone (hence the name), with Lenovo claiming two days of battery life.
Key features:
5.0-inch IPS LCD of 1080 x 1920 resolution; 441ppi
Qualcomm Snapdragon 430 chipset; octa-core 1.4 GHz Cortex-A53; Adreno 505 GPU; 3GB of RAM
32GB of built-in memory; hybrid microSD card slot (up to 256GB)
Android 6.0.1 Marshmallow
13MP main camera with PDAF autofocus; single LED flash
1080p video capture @ 30fps
8MP front-facing camera
Rear-mounted fingerprint reader
Stereo speakers
FM radio
Dual nano SIM slots; Cat. 4 LTE support; 802.11 a/g/b/n, dual band Wi-Fi 802.11n; Bluetooth 4.2; GPS; FM Radio
4,000mAh battery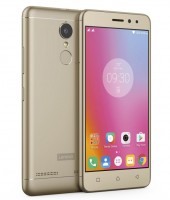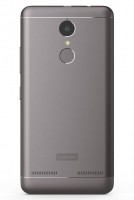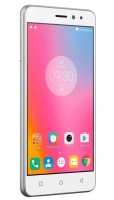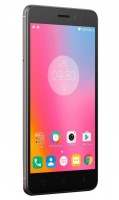 Lenovo K6 Power official photos
In markets like India, the K6 Power will primarily be facing against the Xiaomi Redmi 3S Prime. Although a bit cheaper, the Redmi 3S Prime has a lower resolution display, less RAM, less storage, and no stereo speakers. It might seem, then, the Lenovo may have just beaten Xiaomi at its own game. But that's just on paper. Let's see what's it like in the real world.
Design
Speaking of Xiaomi, there is no doubt what the inspiration for Lenovo designers has been. Like its larger sibling, the K6 Power is an unabashed rip-off of the Redmi Note 3 design. The two phones look comically similar except for minor differences, and we can't help but feel Lenovo went for the sincerest form of flattery here.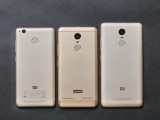 Redmi 3S Prime, K6 Power, Redmi Note 3
On the front of the phone is a large glass panel going edge to edge with a thick plastic rim around the edge. The glass is scratch-resistant and has an oleophobic coating. Above the display is the earpiece, the front-facing camera, ambient light sensor, proximity sensor, and notification LED. Below the display are the three navigation keys that aren't backlit.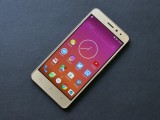 Front side
On the right side of the phone are the volume and power keys that are easy to reach and work well. On the left side is a tray that holds two nano SIMs or one nano SIM and a microSD card. The top and bottom of the phone look like someone swapped them; on the top of the phone is the headphone jack and the microUSB port, and on the bottom is a microphone.
Having the USB port on the top is an unusual solution, but it saves cost as that's where the entire motherboard is on phones where the battery spans the whole width, so no additional circuitry is required at the bottom of the phone.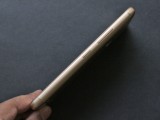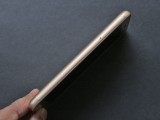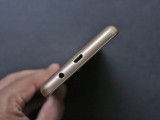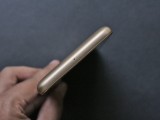 Right • Left • Top • Bottom
On the back is a microphone at the very top followed by the camera lens, a single LED flash and the fingerprint sensor. Near the bottom are stereo speakers in the most pointless position possible; both the speakers are right next to each other near the lower part on the back of the phone. When you are watching a video or playing a game in landscape mode, they might have put a single speaker there and we wouldn't have noticed the difference. Moreover, the left and right channels point in the right direction when the back of the phone is facing towards you but when you turn it around and use it as you normally would the channels get reversed. All in all, not the brightest moment in Lenovo's design history.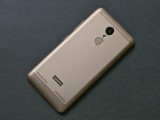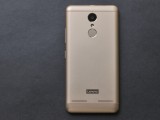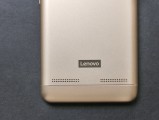 Back
That aside the phone feels reasonably well-built and has a somewhat premium feel to it due to the use of metal on the back. The 5-inch form factor also makes it quite compact and easy to use with one hand, although the curved sides offer little grip and the phone is quite slippery.
Display
The K6 Power has a 5-inch, 1920×1080 IPS LCD. Out of the box, the display comes with saturated colors that don't look very good. Fortunately, Lenovo has taken a page out of Motorola phones and provided an option to change the display saturation levels between Normal and Vibrant.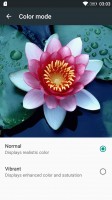 Display color settings
Switch to Normal and suddenly the color accuracy is practically spot on for sRGB, with the only deviation being the slightly cool white point. Apart from that, the display looks excellent and it's quite wonderful to see this level of accuracy in a budget device. Other aspects of the display, such as the viewing angles, brightness, and touchscreen response are also satisfactory.
Software and Performance
The K6 Power runs on Android 6.0.1 Marshmallow with Lenovo's skin on top, which is no longer called Vibe UI. We have seen Lenovo cut back on custom UI elements in the past and it's now more apparent than ever. So much of the UI has been dialed back to the stock Android skin, that it's hard to tell you are even using a Lenovo phone anymore, except in some places like the quick toggles in the notification area. One of the built-in themes even lets you switch to stock Android icons for the default apps.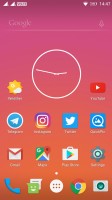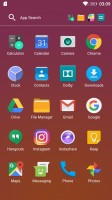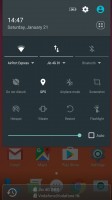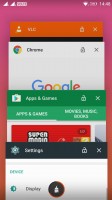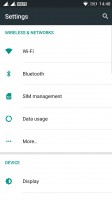 Lenovo Android UI with Marshmallow
The launcher is custom but has an old-school appearance with the standard two-layer UI including a side-scrolling homescreen layout and an app drawer, which can be either paginated sideways or visualized as a scrolling list. You can customize the homescreen to your liking and then do a backup of it so you can restore to this arrangement later if you change something.
The rest of the software is pretty close to what we saw on the Lenovo K6 Note, and we've covered that extensively already. There are few pre-installed apps, so there is hardly any bloatware. There is also the Dolby Atmos feature, which works system-wide and can also be disabled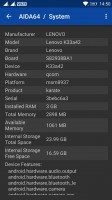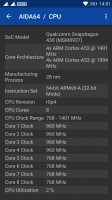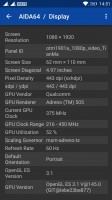 Hardware specifications
Performance-wise, there is only so much you can expect from a device running on the Snapdragon 430. For what it's worth, the phone does work fairly well most of the time; apps open and close reasonably quickly, and scrolling is also fairly smooth in most apps.
What was annoying, however, was the way the phone scrolled. For whatever reason, Lenovo felt the need to mess with the perfectly fine default Android scrolling behavior and chose to accelerate it instead. Even a light flick can send content flying past you on the screen. If you're scrolling through Instagram, for example, what would cause most phones to scroll about one image causes the K6 Power run past five. It gets frustrating real quick, and as you'd expect there is no way to change this.
GeekBench 4 (multi-core)
Higher is better
Sort by Label
Sort by Value
Xiaomi Redmi 4 Prime

3016

Asus ZenFone 3 Max ZC553KL

2040

Lenovo K6 Note

2027

Xiaomi Redmi 3s Prime

1944

Lenovo K6 Power

1698
GeekBench 4 (single-core)
Higher is better
Sort by Label
Sort by Value
Xiaomi Redmi 4 Prime

819

Xiaomi Redmi 3s Prime

641

Asus ZenFone 3 Max ZC553KL

641

Lenovo K6 Note

635

Lenovo K6 Power

610
AnTuTu 6
Higher is better
Sort by Label
Sort by Value
Xiaomi Redmi 4 Prime

62316

Lenovo Moto G4

46949

Lenovo K6 Note

44972

Lenovo K6 Power

44115

Asus ZenFone 3 Max ZC553KL

43957

Xiaomi Redmi 3s Prime

43344
As for gaming, once again the Snapdragon 430, or more specifically, the Adreno 505 inside it, does not have the grunt required to run modern heavy 3D games at respectable frame rates on a 1080p display (it can barely manage on a 720p display), and as such you are limited to mostly casual 2D or older 3D titles.
Basemark X
Higher is better
Sort by Label
Sort by Value
Xiaomi Redmi 4 Prime

10424

Xiaomi Redmi 3s Prime

7604

Asus ZenFone 3 Max ZC553KL

7510

Lenovo K6 Note

7480

Lenovo K6 Power

7475

Lenovo Moto G4

6932
GFX 3.0 Manhattan (1080p offscreen)
Higher is better
Sort by Label
Sort by Value
Xiaomi Redmi 4 Prime

9.8

Lenovo K6 Power

7.1

Xiaomi Redmi 3s Prime

7.1

Lenovo K6 Note

7

Asus ZenFone 3 Max ZC553KL

6.9

Lenovo Moto G4

6.5
GFX 3.0 Manhattan (onscreen)
Higher is better
Sort by Label
Sort by Value
Xiaomi Redmi 3s Prime

14

Xiaomi Redmi 4 Prime

9.6

Lenovo K6 Power

7.1

Lenovo K6 Note

7

Asus ZenFone 3 Max ZC553KL

6.9

Lenovo Moto G4

6.8
GFX 3.1 Manhattan (1080p offscreen)
Higher is better
Sort by Label
Sort by Value
Xiaomi Redmi 4 Prime

6.2

Xiaomi Redmi 3s Prime

4.5

Lenovo K6 Note

4.4

Lenovo K6 Power

4.4

Asus ZenFone 3 Max ZC553KL

4.4

Lenovo Moto G4

4.2
GFX 3.1 Manhattan (onscreen)
Higher is better
Sort by Label
Sort by Value
Xiaomi Redmi 3s Prime

10

Xiaomi Redmi 4 Prime

6.1

Lenovo Moto G4

4.5

Lenovo K6 Note

4.4

Lenovo K6 Power

4.4

Asus ZenFone 3 Max ZC553KL

4.4
Multimedia performance was pretty decent. The headphone audio quality was nothing to write home about, and the max volume isn't particularly high. The stereo speakers, despite their poor positioning as already discussed, actually sound pretty great – even better than phones costing several times as much.
Camera
The K6 Power has a 13-megapixel camera on the back with phase detection autofocus, and single LED flash. It can also do 1080p video at 30fps.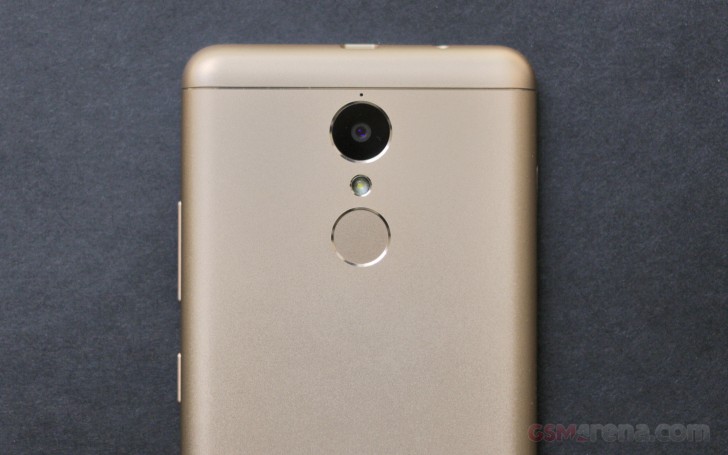 Starting with the camera app, it's quite simple and efficient with all the necessary options present and well-placed. Among the handful of modes available, there is Pro mode for manually controlling the shutter speed, ISO, focus, and white balance. Another mode is Artistic HDR, which has not one but four different settings that can be as subtle or as cartoonishly vibrant as you want. There are also four different night modes, although they don't vary much. Overall, it's an easy to use and well-designed app.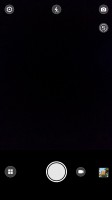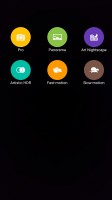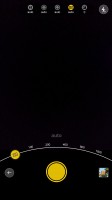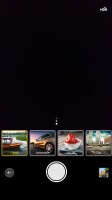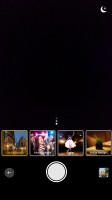 Viewfinder • Modes • Pro mode • Artistic HDR modes • Art Nightscape modes
Regarding image quality, the rear camera does sufficiently well. The colors look natural, and there is a good amount of detail in well-lit images. The camera does employ a heavy-handed noise reduction algorithm, which means there is little to no noise in the images, even in low-light, but it comes at the cost of detail, with low light images lacking sharpness and looking quite soft.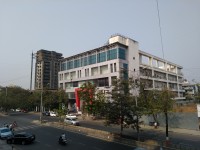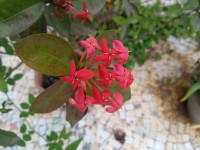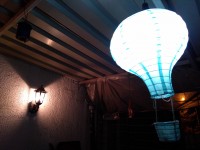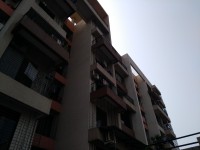 Sample images
The dynamic range is also a problem. While the basic HDR mode does help lift the shadows, it does little to blown highlights. The other three modes aren't particularly usable except under certain conditions, where the colorful look might be appealing.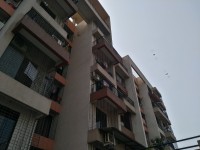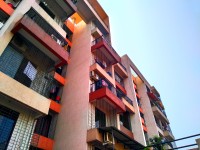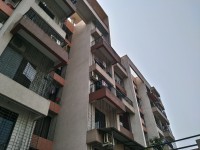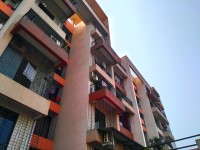 Classic • Automobile • Still Life • City
The rear camera can also shoot 1080p videos. Image quality is decent with a fair amount of detail and good color but the dynamic range is once again quite poor, which results in a lot of blown highlights.
Battery Life
The K6 Power has a 4000mAh battery. Lenovo promises two days of battery life, and with moderate to light use, that's entirely possible. You get about 5-6 hours of screen-on time with a day and a half to two days of standby time.
The Lenovo K6 Note scored a 91h Endurance rating with pretty much the same hardware but a bigger screen. Since we didn't get a chance to run the K6 Power through our usual routine, we're only left guessing how it may compare. But by the looks of it, it should perform even better than its bigger sibling.
Just like the K6 Note, the K6 Power lacks fast charging support and supports a maximum of 10W chargers, which is frustrating given its big battery. Still, the phone takes the reasonable two and a half hours to charge from 0% to 100%.
Verdict
With the K6 Power, Lenovo managed to squeeze everything good about the K6 Note into a smaller body without sacrificing anything. Those who are comfortable with larger phones would still much rather go with the K6 Note or the Redmi Note 4.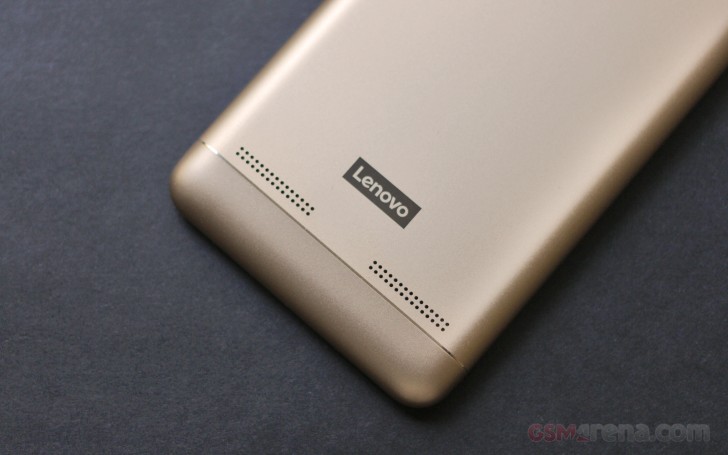 The K6 Power is really for those who still prefer to have a smaller device, and as such, it's only real competition is the Redmi 3S Prime, which it handily beats in nearly every aspect. Overall, for the price, the Lenovo K6 Power is a pretty solid choice for those who want a compact, 5-inch smartphone with stellar battery life.
[Source:-Gsm Arena]