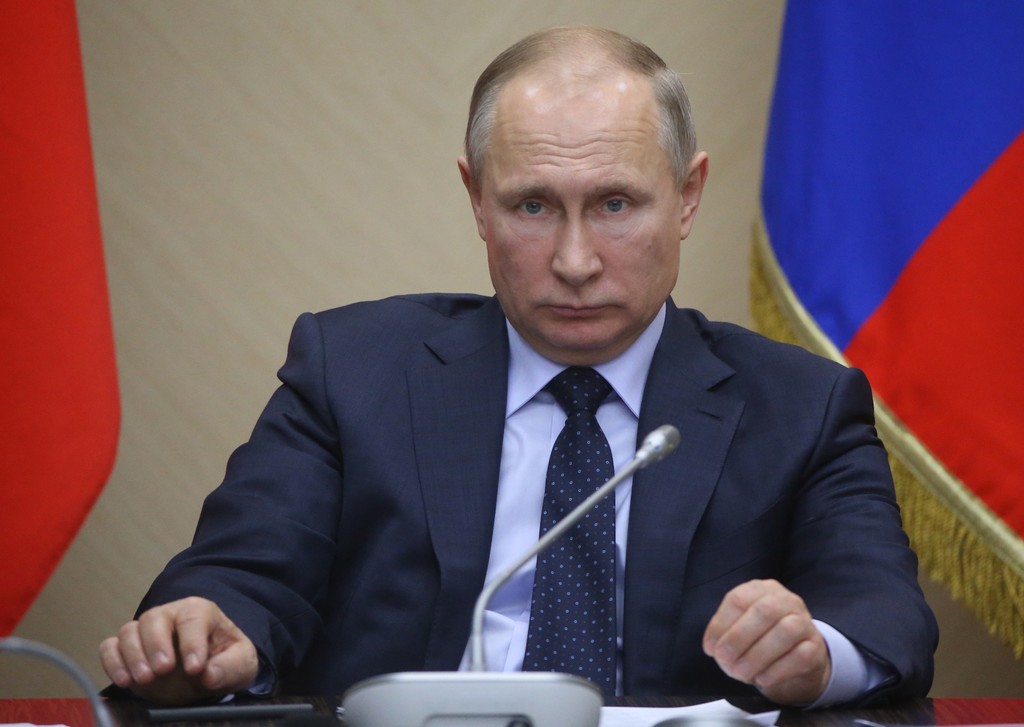 The Russian government has been widely accused of using the internet to interfere in elections in the West. Now, with President Vladimir Putin's own re-election looming in March, a new report spells out how far the Kremlin has gone to make sure Putin won't face the same kind of online vulnerability.

Russia blocked an average of 244 websites every day during 2017 as domestic internet censorship soars to new heights, according to a report released Monday by Agora, a Russian watchdog group composed of over 50 human rights lawyers.
The report lays out ways in which pressure on the Russian web has increased gradually over recent years. To name just one benchmark: The number of proposed regulations covering web access ballooned from just 5 in 2014 to 114 in 2017.

This summer, a new law will take effect requiring cellular and internet providers to store all communications data in full for six months on behalf of the security services.

The roots of the current crackdown reach back to Putin's last re-election, in 2012, when opposition groups used the web to organize anti-Putin protests, experts said.
Up until about 2012, Russian media control focused on TV, which is where most of the country gets its information," Karina Alexanyan, a researcher with a background in Russian social media who now works in tech and human sciences at mediaX at Stanford University, wrote in an email to VICE News.

After those protests, "government attention turned to the Internet and online freedoms have been eroding since," she said.

One of the leaders of those protests, Alexei Navalny, has nonetheless made heavy use of the internet to take shots at Putin's regime. On YouTube, Navalny's videos aim to expose the rampant corruption of Putin's inner circle. Navalny has lately been using social media to popularize a boycott of the upcoming 2018 presidential election, which he hopes will tarnish Putin's inevitable victory with low turnout figures.

Russia has consistently denied attempting to influence the 2016 U.S. presidential election, despite the U.S. intelligence community determining that it did. CIA Director Mike Pompeo has warned Russia will try to influence the 2018 U.S. midterm elections.

A hacking group linked to Russia called Fancy Bear, aka Pawn Storm, has gone after a long list of other foreign political organizations, too, according to private web security firm Trend Micro, including targets in France, Germany, Montenegro, Turkey, and Ukraine.

Freedom House, an American nongovernmental organization promoting democracy and transparency, has also documented widespread restrictions faced by internet users in Russia.

Under a new law that took effect in January 2017, search engines and news aggregators were banned from featuring stories from unregistered outlets, according to Freedom House. Foreign social media platforms have been pressured to move their servers inside Russia to facilitate state control. Key platforms have been acquired by Kremlin allies. Bloggers who get more than 3,000 daily visitors must register their personal details with the Russian government, according to Freedom House's 2017 report.

When it comes to internet freedom, "Russia's been going downhill since Putin's third presidential term," Alexanyan said.