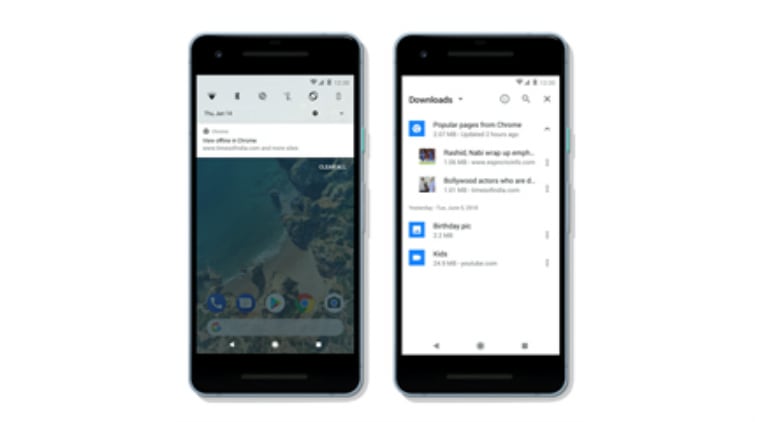 Google's Chrome browser will now offer offline content on Android smartphones when the user is connected to an unmetered Wi-Fi connection. The new Chrome browser update will be made available to over 100 countries, including India, Brazil, Indonesia and more.  It targets those locations that do not provide continuous internet coverage, and is currently limited to articles alone.
Under the Chrome app update, Android users will receive notification of content related to the popular articles in a user's location. Some of these notifications may also provide user access to articles, according to relevance among a user's search history. While the content will be downloaded only when the phone is connected to a Wi-Fi network, users will be able to view these articles even without any internet connections.
In addition, Chrome's Data Saver feature will allow users to access content across the web, without compromising on content quality. Google has claimed that the service has helped save 138TB of data in India, all on a week's worth of videos. Data Saver will also let Chrome's Android users save more data over slow connections, even optimising HTTP-based pages to showcase all original contents.
Plus, Chrome has improved its 'download' option which will expand to music files, as well as large videos. Irrespective of when users start to download any content from a page, Chrome will stop its progress when it experiences spotty networks, and will resume them under a stable connection.
Each of these improvements will be available in the latest Android version of Google Chrome. Also, these features have been made 'smarter', so that users can access and download the content of their liking without worrying about data usage.
source:-indianexpress.